Tire maintenance is one of the most important yet oft-ignored aspects of vehicle ownership. Whether you're searching for the best fuel efficiency, all-weather performance, or longevity, you need to find a reliable tire for your car.
Read on to learn all about the best tire brands and what sets them apart!
Welcome to our complete tire-buying guide! Having the right tires is critical for safety and performance, no matter what type of vehicle you own. With the right tire, you can have better control over your car, enhanced fuel efficiency, improved ride comfort, extended tire life and much more. It's important to know what to look for when selecting tires.
In this guide, we'll cover everything from different types of tires to choose from depending on your needs as well as which specific brands are worth considering. We will explain all the details of what goes into each tire brand so you know exactly why some are better than others. We will also discuss the advantages and disadvantages of each option; what kind of warranty comes with the purchase; features you should consider such as tread pattern and safety ratings; where to find a reliable installation service; and how to take care of your new tires so they last as long as possible without needing any repairs or replacements down the line. So let's get started!
Factors to consider when choosing a tire brand
When selecting a tire brand, it's important to consider several factors: quality, lifespan, and cost. Quality is the most important factor; you want tires that are durable and constructed from high-quality materials. The lifespan of a tire will depend upon how well you maintain them, but some brands are known for producing longer-lasting tires than others. Cost is another important factor; some premium brands may be more expensive because their materials and build quality is superior. Ultimately, it's up to you to find the best balance between these three factors.
You'll also want to take into account your driving style when choosing a tire brand. If you have an affinity for higher speed or race more often than the average driver, then you'll need to look for tires designed with these conditions in mind. There are various tire manufacturers that specialize in producing tires specifically designed for racing or higher speed performance. Additionally, depending on the climate and terrain where you typically drive, certain brand-specific tire designs may be more suitable than others – make sure to research in advance what particular models may best fit your needs before making a purchase decision.
Quality and reputation
When selecting the best tire brand for a vehicle, the quality and reputation of the manufacturer should be taken into consideration. Quality is important when it comes to tires and there are several reputable brands in the industry that can provide a reliable product. Some of these brands include Michelin, Continental, Bridgestone, Goodyear, and Pirelli.
Michelin has been making tires since 1889 and is recognized worldwide for their high-quality products. Their most popular offering is the Michelin Pilot series which features low rolling resistance, improved tread life (up to 60%), superior braking performance, and superior dry grip with wet performance on select models.
Continental is another well-respected tire brand that has been in business since 1871. They offer a wide range of tire models including winter, all-season and summer tires as well as off-road tires for SUVs/trucks. Continental also develops EMT (Emergency Mobility Technology) to improve safety on wet roads or other hazardous conditions such as ice or snow.
Bridgestone has been producing tires since 1931 and they offer some of the most technologically advanced models to date including the Potenza RE92 Sports Performance Radial series with unidirectional tread design for improved cornering stability even at high speeds; Turanza Serenity Plus touring all season tire which offers great balance in quietness with excellent handling performance; Dueler H/L Alenza which provides superior traction & control on wet pavement; Blizzak DM-V2 winter tire which offers improved grip in snow & packed snow conditions; and Ecopia EP422+ SUV All Season radial that delivers solid fuel efficiency & long wear life among other great options from this brand.
Goodyear has been making quality tires since 1898 and their offerings span across highway, touring all season, light truck/SUV/commercials & racing categories with top technology like Assurance WeatherReady QuietTred with hydroplaning resistance technology or Assurance TripleTred All Season featuring DriveGuard Run Flat Technology amongst others.
Pirelli was founded in 1872 in Milan Italy and they offer an extensive range of ultra-high performance sports "green" fuel efficient car tyres as well as truck tyres & 4X4 tyres amongst other types tailored to specific needs by customers providing stability at large speeds along years after acquiring them due to Pirelli's development processes used in creating new tires some of which are Cinturato P7 Ecoimpact for fuel efficiency & reduced CO2 emission along with noise comfort benefit among others.
Performance and durability
When evaluating the best tire brand for optimal performance and durability it's important to consider the following factors: treadwear ratings, warranty, overall reviews and side-by-side comparisons.
Treadwear ratings are a measure of how long it takes a tire to wear out compared to other tires. The higher the number, the longer the life expectancy of the tire.
Another factor to consider when choosing a brand is its warranties: some brands offer better coverage than others. Reviews from actual customers provide useful information on performance in different weather conditions and road conditions.
Comparing performance and durability across different brands can also help in making an informed decision. Absolute performance of one brand over another cannot be accurately determined so ultimately selecting tires that meet your preferences comes down to personal opinions and experience with various tire models within a certain brand or across brands.
Top tire brands in the market
When seeking to purchase a set of tires, it is important to be aware of the different tire brands available in the market. By doing so, you will be able to select a set of tires that give you the perfect combination of performance, quality and price. Below is an overview of some of the top tire brands available:
1) Goodyear: Goodyear products are well-known for their long-lasting reliability and excellent quality. The company also provides run-flat technology in selected tires which allows customers to drive even after suffering a puncture
2) Michelin: This French company produces premium tires suitable for all kinds of vehicles including passenger cars, trucks and motorcycles. They offer excellent performance even in wet conditions and come with greater tread life than most other brands
3) Bridgestone: This Japanese brand offers state-of-the-art technology for all kinds of drivers, be it professional racers or casual enthusiasts. Customers rely on Bridgestone products for optimum grip and performance in dry conditions
4) Pirelli: This Italian company has a good history in producing high-performance orientated tires for sports cars, racecars, luxury vehicles as well as SUVs. They also deliver great road feedback combined with excellent traction when driving on wet roads
5) Dunlop: Owned by Japanese automobile giant – Sumitomo Corporation – Dunlop has impressive track records both on autocross circuits as well as road racing events. Their range includes quiet running comfort orientated tires too
6) Continental: Based out of Germany, Continental specializes in producing touring type performance tires that appeal to both European-specification vehicles and luxury Asian cars. As expected from Europe's biggest tire manufacturing giant, their range includes some class leading winter tyres too.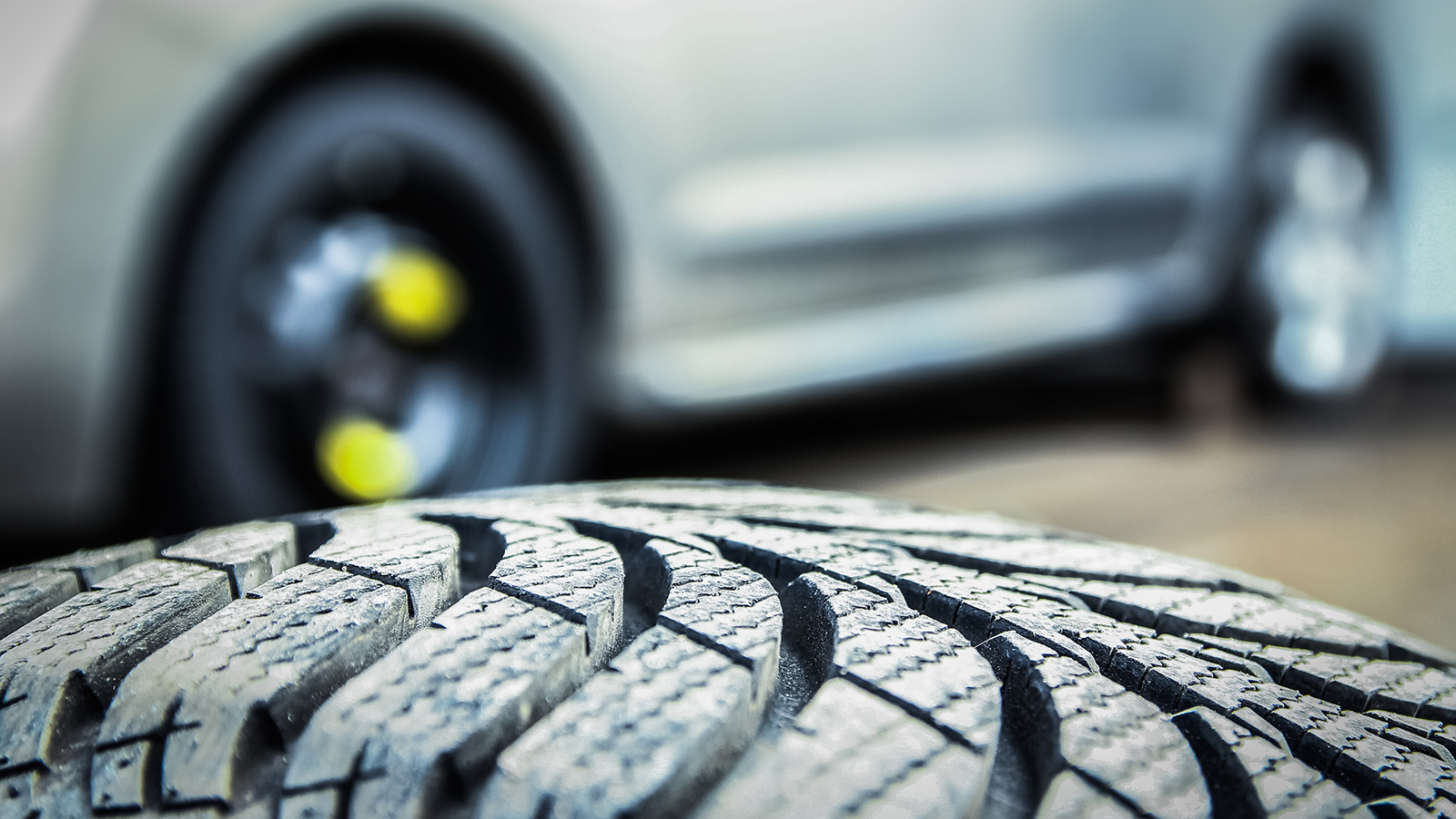 Overview of the most popular tire brands and their specialties
Selecting the right tires for your vehicle isn't as simple as it may seem. It takes research and understanding of the various brands available to make sure you get the best possible option at a price you can afford. Here is an overview of some of the most popular tire brands and what they specialize in, based on performance, budget or specialized needs.
Michelin: Michelin is one of the most recognized tire brands in the world. They are known for their high-quality tires that last long, provide strong performance and handle well in wet conditions. Although their tires tend to be more expensive than other brands, they offer great value for money in terms of longevity and performance.
Goodyear: Goodyear has been making quality tires since 1898. In addition to providing superior traction and handling off-road, their all-season tires provide excellent protection during wet weather conditions, yielding lower rolling resistance and improved fuel efficiency compared to conventional types. As with many tire makers, Goodyear also offers limited downtime warranties on certain models to add assurance while driving in adverse conditions.
Bridgestone: Bridgestone has been manufacturing quality tires since 1931 and remains one of the leading names in both passenger car and light truck offerings today. Their high-performance tires are designed with both comfort features such as noise reduction technology as well as traditional features such as safe cornering grip when braking or cornering on wet roads.
Hankook: Hankook is widely recognized for its durable yet affordable high-performance summer and winter tire selections that cater to sporty drivers who desire maximum speed without sacrificing comfort or safety on all types of terrain or during intense racing experiences, making them an excellent choice for a budget-friendly option when it comes time to replace worn tires.
Continental: Continental provides a range of specialty products for particular vehicles or needs such as luxury cars, original equipment replacement options (OER) for off-road SUVs/trucks, commercial vehicles requiring higher loads at lower inflation pressures, run flat OEM replacements or quiet highway cruise packages specific to luxury touring vehicles like Mercedes or BMWs designs; making them an ideal choice when looking beyond basic models looking for something more than just basic features that fit perfectly into place uniquely tailored specifications dedicated mostly towards those niche specialties not just covered by any given mainstream brand out there across major marketplaces?
Ratings and reviews of top tire brands by industry experts
When it comes to choosing the right tires for your vehicle, there are many factors that you need to consider. Consumer ratings and reviews can be a great way to evaluate the best tire brands and models. Industry experts are in the best position to provide insight into the performance of different tire brands and models, since they examine both current and long-term performance metrics.
To help you decide which tires are right for you, we've rounded up a list of ratings and reviews from industry experts based on a variety of criteria. We'll look at products from the most popular brands in terms of market share, as well as some smaller companies that specialize in specific types of tires. Some of the criteria we'll consider include: tread wear rating, handling performance in wet and dry conditions, road noise level, ride comfort/smoothness, rolling resistance, braking/stopping ability on wet roads, price range, warranty coverage and availability online or in store. This information can give you an indication of which tire brands offer the highest levels of quality and value for money.
Comparison of the top tire brands
The best tire brand for a particular driver will depend on their specific needs, vehicle type, and budget. In order to determine which tire offers the most desirable combination of factors, it's important to review the most popular choices available. The following is a side-by-side comparison of the top tire brands on the market today.
Goodyear Tires – Known for superior performance and long tread life, Goodyear tires are designed to provide superior protection and handling in all conditions. They also feature exclusive fuel-saving technology that can help drivers save on gas.
Michelin Tires – Considered one of the top luxury brands, Michelin's selection offers enhanced traction and handling over a wide range of conditions, from wet to dry roads. Their tires also come with wear ratings that let you know how long your tires can last until they need replacing.
Bridgestone Tires – Bridgestone is another leading luxury brand that offers superior performance across wet surfaces as well as dry roads, along with improved wear resistance for lasting performance. They have recently introduced an innovative line of "green" tires that provide fuel savings as well as superior handling in all types of conditions.
Yokohama Tires – Yokohama is known for quality construction and cutting-edge technology in its products including advanced noise reduction technology which helps make sure you enjoy a quiet ride every time you hit the road. Their tires' advanced tread patterns ensure strong grip on whatever terrain you're facing while longer lasting tread life give you an extended period before needing new tires again!
Pirelli Tires – This Italian manufacturer produces some of the highest quality and most confident cornering products available today making it ideal for performance vehicles while providing comfort at high speeds too! Pirelli Tire craftsmanship ensures optimal grip in both wet and dry conditions while offering optimal mileage seasonTo season!
Analysis of key features and benefits of top tire brands
Tire selection can be an overwhelming task for consumers because there are so many brands, each with its own set of features and benefits. To make an informed choice, it's important to understand what you're looking for and compare different products in order to find the best tire brand for your needs.
When evaluating top tire brands, the main factors that deserve consideration are performance, warranty coverage, compatibility, price, and consumer review ratings.
Performance is usually judged by the amount of grip a tire gives on different surfaces as well as how long it lasts before needing to be replaced. Tire warranties define exactly how much money you'll be covered for in the event of a defect or repair. Compatibility is mostly related to your car's make and model so you need to check if any given tire is suitable or not. Price comparison may also be necessary depending on where you shop and the type of tires you're looking at. Finally, consumer review ratings provide feedback from other drivers on their experiences with specific tires that may have similar features and benefits as yours.
Armed with this information regarding key features and benefits of top tire brands, you can better determine which product best suits your needs.
Comparison of tire brands based on performance, durability, and other important factors
There are many brands of tires available on the market, some renowned for their performance and durability, while others are more suited to particular environments or uses. To make it easier to compare tire brands, let's take a look at some of the features and advantages associated with each.
Performance: Several aspects come into play when considering the performance of a tire brand. The material used in manufacture, whether regular (natural rubber), synthetic rubber, or other formulae; tread design; road type compatibility; wet weather handling; rolling resistance; noise level; grip and steering response properties all influence how good a tire brand is in terms of performance.
Durability: The durability of a tire is generally gauged by its treadwear warranties. Higher mileage warranties usually indicate longer life spans for tires from a certain brand. Additionally, materials used in the manufacturing process can have an effect on overall longevity – natural rubber being typically more robust than synthetic rubbers – as well as environmental factors like temperature variations and exposure to sunlight/ozone/oxygen which can degrade rubber compounds over time. Relevant tests conducted by industry groups such as American Tire Manufacturers Association (ATMA) are useful indicators of durability too.
Price: As with any product, price might be an important factor in deciding which tire brand to purchase. Many major players offer competitive options across their range, so comparisons between different types within a particular brand can be helpful in establishing value-for-money ratings when choosing your tires. In addition to upfront cost considerations such as rebates & discounts offered during promotional periods should also be factored into any buying decision when theoretical savings for multiple products is taken into account over the lifetime ownership period for those products – important points to consider before going ahead with any purchase.
Specialty tire brands
When looking for new car tires, there are many factors to consider such as your budget, driving style, and the type of terrain you will be driving on. Along with those criteria, you must also decide which tire brand would be the best choice for your vehicle. In addition to more commonly known brands like Goodyear and Michelin, there are several specialty tire brands that may be better suited for certain vehicles or drivers than others. Below is a list of some of the more specialized tire brands that you should consider when selecting tires for your ride.
Specialty Tire Brands:
Falken: This Japanese brand offers affordable performance tires with strong wet traction and good braking capabilities.

Yokohama: With a 50-year history in motorsports, Yokohama is one of Japan's premier performance tire manufacturers. They offer extremely high performance tires at moderate price points that excel in terrain from city roads to race tracks.

Kumho: South Korea's second largest tire manufacturer offers economic performance tires with improved wet responsiveness and low noise levels. They are considered one of the best budget options available on the market today.

Hankook: This Korean manufacturer is an OEM (Original Equipment Manufacturer) provider and produces a full line of high quality passenger car tires at reasonable prices with advanced features including all-season performance and enhanced durability.

Continental: From Germany, Continental combines sophisticated technology with precise engineering to manufacture some of the highest performing ultra-high performance summer tires on the market today that deliver great grip in both wet and dry weather conditions.
Explanation of specialty tire brands for specific vehicles or driving conditions
When it comes to selecting the best tire brand, there are many to choose from. In general, shoppers should consider the specific purpose of their vehicle as well as budget, size, and types of tires. For cars and minivans, all-season tires are typically best while SUVs and trucks may do better with all-season truck tires. However, certain types of vehicles — such as performance cars or RVs — may require more specialized tires for optimal performance.
The following specialty tire brands cater to specific needs for these types of vehicles:
-Performance Tires: If you drive a sports car or a muscle car, high-performance tires offer improved grip that enhances acceleration and cornering ability in dry conditions. Performance tire brands such as Michelin Pilot Sport A/S 3+ or Continental ExtremeContact DWS06 provide excellent grip in wet conditions as well.
-Luxury Tires: If your car is a luxury vehicle or a grand touring model, luxury tires can enhance its performance with enhanced comfort over long distances and reduced noise levels in the cabin during high speeds. Some premium brands include Continental ContiSportContact 5 SUV or Bridgestone Potenza RE050A Run Flat All Season Tire.
-Commercial Vehicle Tires: For larger commercial vehicles like long haul semi trucks or delivery fleets made up of cargo vans or box trucks; heavy duty commercial grade tires help maintain longevity even under demanding lifestyles of drove driving. Quality commercial tire brands include Michelin XZE2 Bridgestone M729 Ecopia and Goodyear G643 RSD2.
-RV Tires: For recreational vehicle owners; there are many RV tire options available designed for driving on gravel roads and rough terrain while still providing a smooth ride on highways thanks to large sidewalls that help absorb shock from road surface changes better than other styles. Popular brands for RV use include Goodyear Marathon Trailer Radial IINGSTIRF1 EPT (Enhanced Performance Technology) and Cooper Discoverer ST Maxx.
In conclusion selecting the right brand of tire depends on what type of driving one will be doing most often along with other personal preference factors including budget size and style for many shoppers across any lifestyle setting there's an ideal range of options out there sure to accommodate any need.
Comparison of specialty tire brands based on features and benefits
When it comes to choosing the right specialty tires for your vehicle, there are a wide variety of brands and models to consider. All specialty tire brands come equipped with unique features and benefits that can help you make an informed decision. To help choose the best tire brand, it is important to compare each tire based on its performance, durability, price range and other key factors. In this guide, we will take a look at several of the top specialty tire brands available on the market today and compare them on key features and benefits.
Michelin: Michelin is one of the most trusted names in specialty tires. Its selection of all-season tires, winter tires and summer tires provide excellent handling capabilities in both wet and dry conditions. Michelin offers advanced performance technologies such as Adaptive Grip Compound Technology (AGCT), which helps optimize contact with the road surface for improved traction regardless of road conditions. Additionally, Michelin's Specialty Line includes many innovative features such as Energy Saver Side Walls that reduce rolling resistance for better gas mileage, as well as Selfsealing Tread Design for maximum puncture resistance during off-road use.
Continental: With over 140 years' worth of experience in automotive tire design, Continental is another leading producer of some of the best car tyres in the world. Their selection includes high performance tyres for racing cars that offer maximum acceleration capability as well as all-season touring tyres equipped with advanced noise cancellation technology for a smooth ride even at highway speeds. Additionally applicable to electric vehicles, Continental's exclusive RunFlat Technology allows you to continue driving even after complete air loss on your tyre to get you safely home or further down the road until replacement becomes necessary.
Pirelli: With an impressive portfolio containing ultra-high performance tyres engineered specifically for sports cars and sedans plus rugged off-road tyres suitable for light trucks and SUVs; Pirelli has developed a reputation amongst afficianados around the world as beingbthe makers behind some ofthe most iconic tyres out there today – most notably in motorsports venues such as Formula 1 racing where its proud tradition dates back 35 years! Furthermore its flagship array focused within 'The PZero' family represents Pirelli's cutting-edge Speed Index systems involving advanced rim protection technology along with hydroplaning reduction capabilities – setting highly advanced standards within premium tyre standards era!
Bridgestone: Bridgestone produces some of the safest car tires around with state-of-the art tread designs featuring Styrene Butadiene Rubber (SBR) materials specifically formulated for maximum wet grip along with 3D Ribs on its asymmetrical tread pattern designs providing higher performs aquaplaning efficiency saving you from potential danger when extreme weather conditions occur unexpectedly whilst maintaining pleasant driving comfort across multiple terrains featuring its relatively low level noise generation uses thanks to advanced designed acoustical foam membranes used within..In addition Bridgestone also carries a wide range of purpose built winter & all season types both boasting similar feeling experienced during summer conditions albeit based upon conquering extremely cold temperatures where special rubber mixtures stay hard yet soft enough lasting longer & continuing performing without compromising either high reaction time or operational control time after time…all while keeping you safe plus ensuring reliable travelling experiences mile after mile!
Conclusion
Choosing the right tire is an important decision, and you should take your time when making the right choice. Every car and driving situation is unique, so you'll need to consider several factors when determining which brand will work best for your particular needs. The most popular brands of tires include Michelin, Goodyear, Bridgestone, Kumho, Continental and Yokohama.
The two biggest factors that distinguish one tire from another are their construction methods and materials used in their construction. All of these major brands can offer tires made with various tread patterns, sizes and compounds designed for specific uses such as all-season or winter driving conditions. Researching product ratings from reliable sources can help you make sure that the tire you choose meets your expectations for performance and durability.
When making a purchase decision on tires always be sure to factor in the cost per mile driven as well as safety features such as increased wet handling or longer tread life. Also be aware of any warranties that come with your purchase before finalizing the transaction. By researching different brands of tires and comparing them side by side it's possible to find an optimal combination of quality, performance and cost efficiency tailored to your driving conditions and budget.
See Also: